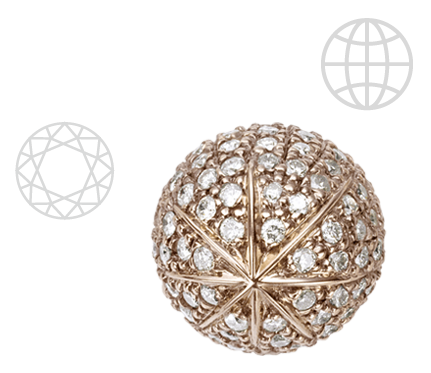 THE HStern International Warranty
The H.Stern International Warranty certifies the authenticity of the materials used to manufacture your H.Stern jewel or watch. Since 1949, a pioneering initiative at that time, the H.Stern International Warranty has represented trust, transparency and credibility upheld by the brand for more than seven decades.
This Warranty guarantees the right to exclusive services, such as inspection and cleaning of your jewel or watch, free of charge for 1 year since its acquisition, at any of our official H.Stern stores around the world. If it is necessary to perform service that involves cost, such as the addition of material to resize a jewel or watch, the service will be held upon prior authorization of the estimate.
This Warranty does not cover service required due to improper handling, impact damage, or chemical agents.
Excluded from the Warranty:
1-Damages resulting from improper handling of the product and/ or caused by falls, impacts of any nature and/ or contact with chemicals.
2-Concerning the watches, the following items and features are excluded from the guarantee: bracelet, crystal, battery or damages caused by improper handling, impact, contact with chemicals, damage due to lack of maintenance of the sealing gaskets, damage due to leakage of expired batteries.